Way to Reset me.com Email Login Password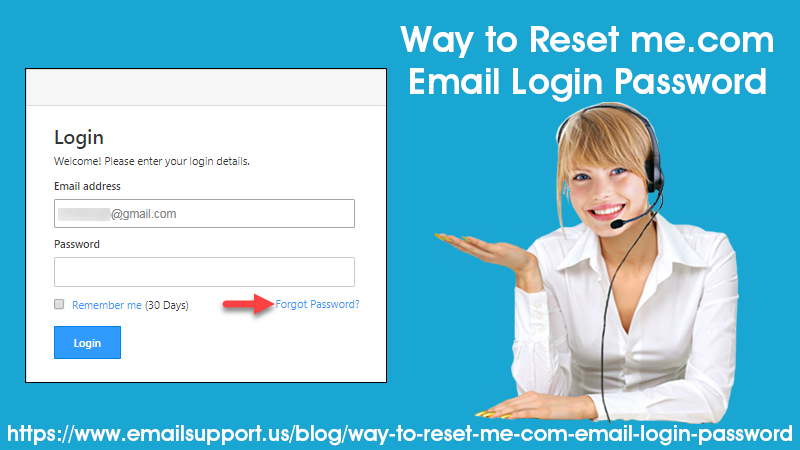 Did you forget your Apple ID password? Don't worry because here is the solution to reset me.com email login password. many times it happens with iCloud, iTunes, and other Apple device users that they forget the combination or enter the wrong password. While logging to your Apple device or download something, you will need your Apple ID password to get it done. But if you can't remember the password, you can reset the password using a web browser on your iPhone, iPad, or Mac.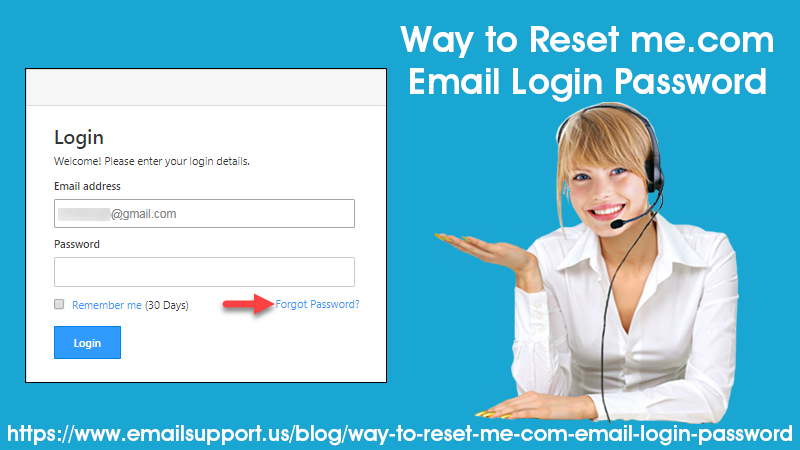 At times it also happens that users fail to remember their me.com ID, hence along with the password you can recover that as well. But why this happens? In some cases, it occurs when users haven't logged in their account for a long period, or if when their login credentials got changed.
Forgetting passwords and other things is the human mind's behavior, and today it has become more common. Because people need to create an account for each thing they use online, and it is suggested that they cannot use the same password for every account they make. Hence, this causes great confusion sometimes which results in the wrong login password. however, this problem also has an easy solution, so let us start our guide to reset the password.
How To Reset Me.com Email Login Password?
With the following guide, you can reset your Apple or iCloud password with your email address or using security questions that you have set before.
When you don't have two-factor authentication turned on for your Apple ID (that is most recommended or security reasons), you will need to use either a recovery email address or need to answer a security question to change the password.
To do this task follow the below steps:
Open your browser and go to iforgot.apple.com.
Now type your Apple ID.
Select Continue.
Click 'I need to reset my password'.
Click Continue again.
Now choose to Get an email or Answer security questions.
Click on the Continue button.
Select Done.
Now you need to open the email that you received from Apple. It may be titled – "How to reset your Apple ID password".
Click on Reset now.
Enter your new password.
Now enter your new password again to confirm.
Click the Reset Password option.
If you choose to answer security questions then follow the below steps.
When you choose to answer security questions instead of receiving an email follow these below steps after clicking Continue in Step 7 above.
First, verify your birthday.
Then click on Continue.
Now answer the two security questions that you have chosen during the time of creating an account.
Click Continue.
Next, you need to create a new password.
Then re-enter the new password to confirm it.
Click on the Reset Password option.
By following the above guide you can easily get access again to your Apple account.
Reset me.com password when you have two-factor authentication enabled
If you have two-factor authentication, you can regain access to your account by the below steps to reset me.com password.
Navigate to iforgot.apple.com in your browser first.
Then enter the Apple ID email address.
Choose Continue.
Then enter your Phone Number that is associated with your Apple ID.
Select Continue. Now you will be asked to choose one of the devices that are connected to this account.
Pick up one of the devices associated with iCloud, use your iPhone to do this.
Tap Allow on your iPhone.
Enter the passcode of your chosen device.
Click Done.
Then you need to enter the Apple ID password
Enter the password again to verify.
Select Next >> Done.
The steps allow you to reset the forgotten or changed me.com password in a few steps.
How To Reset Your Apple ID Password Using iPhone?
You can reset your forgotten Apple ID password directly using iPhone. If your phone is signed into iCloud, then you have a passcode on your phone.
Open Settings on your iPhone.
Tap on the Apple ID banner.
Then Tap Password & Security.
Now choose Change Password.
Enter your iPhone passcode.
Later tap on Done.
Now enter a new password twice in the New and verify section.
Tap Change
In this, you can easily change or reset me.com email password through iPhone.
Now if you have also forgotten your Apple ID then you can reset that as well, just follow our next section.
How To Recover Apple Login ID?
Of course, Apple can help its users to recover their username as well, if you don't remember your Apple login ID then follow the below steps to recover it.
Open iforgot.apple.com page.
Then tap on 'look it up' under the email address entry field.
Now you need to enter your first name then the last name and finally a back email address that you have given while creating your account.
Click on Continue.
If your Name and recovery email both are stored in the system, then you will be taken to a page-"Apple ID Found".
Now click Go to Your Account. Then you will be taken to appleid.apple.com.
Now click on Forgot Apple ID.
You will get your Apple ID and password, now you can log in to your account easily.
However, if you face any problem during the reset me.com email password process, you can ask the email support experts for help. As they are always available for their users and you can take their help to recover your forgotten ID and (or) password.