Gmail POP settings | Here's How To Configure It Properly!
It is essential to configure the Gmail POP settings if you want to receive emails from a different email client. Let's say you want your Gmail messages in Outlook then you will have to enter the server settings. Once you have done it, you can configure the email client to download the messages from the Gmail server. 
Activate POP in Gmail
You will be required to enable POP in the Gmail account before you try to configure the email client. You can do it by following the steps mentioned below:
Click on the gear icon and then select Settings

When you reach the 'Settings' screen, click on 'Forwarding and POP/IMAP' option
When you come across the 'POP Download' tab, click on 'Enable POP for all mail' or 'Enable POP for mail that arrives from now on'

Choose 'When messages are accessed with POP' option and click on what will happen when the Gmail messages are granted access via the email client

If you click on 'keep Gmail's copy in the inbox' then even if you delete the messages in the respective email client, you can still see them in the web browser when you log in to your Gmail account

Now Click on 'Save changes' once you are done
Configure the email client with Gmail POP settings
In order to configure the email client with Gmail POP settings, you will need to create a new account. The way to do it differs from one email client to another.
Setup Gmail in Outlook
Click on 'File' and then choose 'Info' once you open Outlook

Then click on 'Account settings' and then again on 'Account settings'
When the box opens up, click on 'Email' and then choose 'New'

When you come across 'Add Account' box, fill in your name, email ID, and password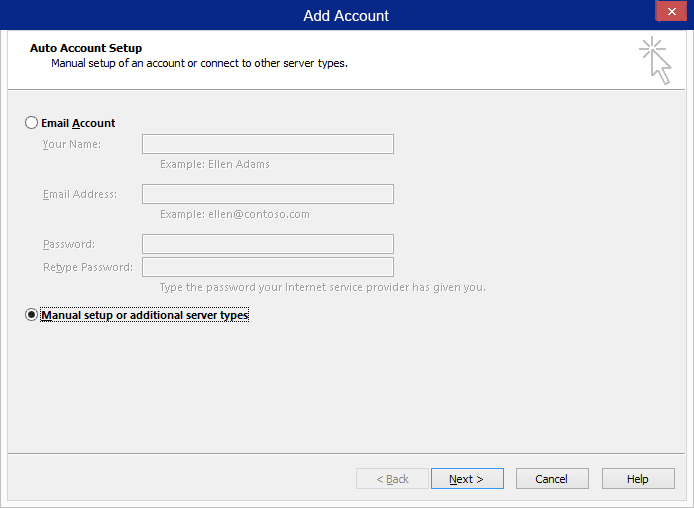 The other details will be filled in automatically. If you wish to fill them up on your own then you can choose 'Manual setup or additional server types' and then click on next

Now click on pop or IMAP' and then click on 'Next'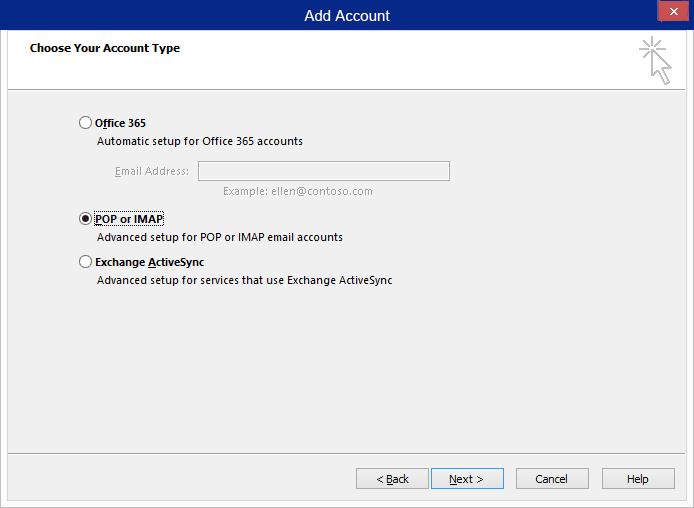 After that you can enter the below-mentioned settings:
Gmail POP server address: pop.gmail.com

POP username: Your Gmail address

Gmail POP password: Your Gmail password

POP port: 995

POP SSL required: yes
Click on 'Next' and Outlook will run a test and let you know if it can download the messages from Gmail or not
It could also be a case that you will be asked to enter both the POP and SMTP settings on the same screen. If your email client can't connect to Gmail then you should activate the less secure app access setting in Google.
You can also enable the SMTP authentication on the outgoing server to configure Gmail POP settings in a better way. If there is anything else that you would like to know about Gmail POP settings then you can connect with Gmail support technicians.