How to Configure Airmail.net Email Settings for IMAP and SMTP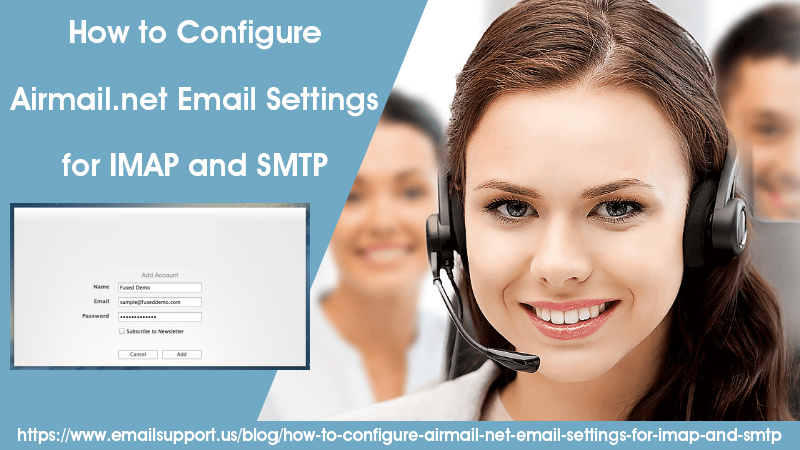 Are you looking to configure Airmail.net email settings on your device? Luckily! You've come to the right place unlike other email accounts such as Google or Outlook, Airmail can seem a bit tricky to set up. However, once you'll learn how to do it, you'll not need help again with the procedure or anything else. Before we start with the procedure of setting up an airmail.net account, let's understand the difference between two email protocols IMAP and POP.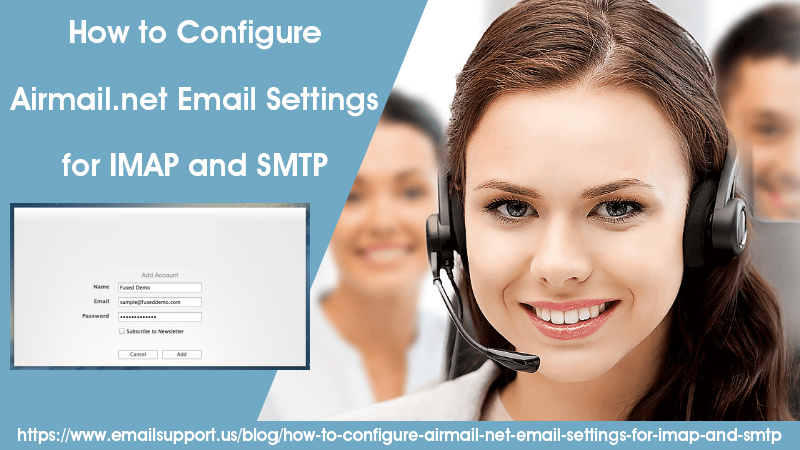 What's The Difference Between IMAP And POP?
You must have seen that most of the email providers recommend using IMAP protocol and not POP. So, what do you think is the reason behind it? IMAP stores your emails on the server which makes it possible to access the mail on various devices. However, POP stores your emails only on your device and hence it makes it impossible to get access to all emails from multiple devices. Basically, POP first downloads the server on your device and then deletes it permanently from the server.
Now the answer to the question, whether you should use IMAP or POP totally depends on you. If you want to use multiple devices for your mail, you should go for IMAP, but if you want to keep your emails off the server only on your device then select airmail.net POP settings.
Airmail.net IMAP settings for Android
Follow the steps given below to set up an Airmail.net account on your Android device. Before you get started, make sure you have an existing Airmail account.
Open the Mail application on your Android device and find the add account option.
After selecting add account, choose the Manual Setup option on the bottom of the page.
On the next screen, select IMAP.
Fill up the incoming server settings including, email address, an account password, and username. Enter imap.airmail.net in IMAP server, 993 in port, and none in security type.
After clicking Next, you'll be taken to the outgoing server settings page i.e. Airmail.net SMTP settings. Here, you need to fill up smtp.airmail.net in the SMTP server, security type None, 587 in port, username, and password.
Click on Done and that's all.
Internet America email settings (Airmail.net) for iPhone
Adding an airmail.net account to your iPhone is pretty similar to adding any other account. It's an easy and short procedure and you can do it simply by following these steps.
Find the settings application on your iPhone and then open the Mail app.
Go to accounts and then select the Add account option.
Now tap on Other and then click on Add Mail Account.
Fill up your account credentials including email address and password.
On the next page, choose IMAP and fill up the details required.
Enter imap.airmail.net in incoming mail server hostname and smtp.airmail.net in outgoing mail server hostname.
Next click on continue for each prompt and then save the settings.
In case you get stuck at any point or can't configure the settings on your own, feel free to take the help of our Airmail Customer Support.
Setup Airmail.net IMAP and SMTP settings on Outlook 2016
If you use Outlook Mail or an account already and just got an Airmail account, you would be glad to know that you can add your Airmail account to your Outlook mail. This way you would not need to switch Mail every time, you need to access Airmail or Outlook. So, let's learn about how to set up an airmail account in Outlook using IMAP. Note that these steps are only for those using Outlook 2016, so if you are using any other version of Outlook, make sure you don't rely on the guide entirely.
Open Outlook Mail on your computer and then go to file.
Click on Info and then select Account Settings.
To set up your Airmail IMAP settings on Outlook automatically, fill up the required details including name, email, and password.
Select Next and your account should be added to your Outlook Mail.
In case if the automatic setup doesn't work, you can follow the manual setup procedure. That's going to be a little bit complicated but it sure will add your Airmail account to your Outlook. To add Airmail.net IMAP settings on Outlook 2016 manually, follow the steps given below:
Again, you need to open Outlook Mail on your device and then go to the File tab.
Go to Infor and then choose Account Settings.
Select Manual setup on the bottom of the add account page and click Next.
Choose IMAP or POP option and hit Next.
Now you'll be taken to the internet settings page where you need to fill up your account details and settings.
Enter your name, email address, and then select the account type from IMAP or POP. Now write down imap.airmail.com in the incoming mail server field and smtp.airmail.com.
Lastly, enter your login credentials and enable SPA security.
Now on the next screen, go to the Outgoing server tab and enable My Outgoing Server Requires Authentication. Also, select to use the same settings as your incoming mail server.
That's all, now your airmail account must be added to your Outlook Mail. to verify the settings, you can go to the Advanced tab and confirm all the IMAP, SMTP, and general settings.
To save the settings, tap OK, Next, and then Finish.
What To Do If You Can't Configure The Airmail IMAP Settings?
Although, the above-mentioned steps are enough to configure Airmail SMTP and IMAP settings on your device, if, for any reason you are not able to execute the process, you can count on us. Just a call from you to our Airmail email Support team and we'll be taking over your problem. You can also reach us for inbound or server issues with your mail account. There's no issue related to Internet America email settings that our professionals can't handle, so don't waste your time and reach us right away.