How To Configure Outlook IMAP Settings With Outlook.com account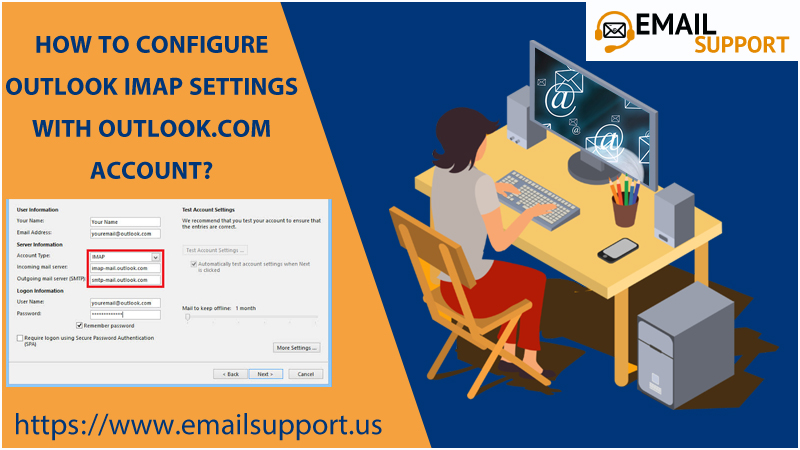 If you are looking for the Outlook IMAP settings, then you have landed on the right page. As there is no point for roaming here and there just get complete information on one thing. But here you will get complete guidance on the Outlook IMAP setup process with the Outlook.com account.
As outlook is a popular email service provider all around the world, because of its advanced features. It also allows users to manage there all things in one place. After setting up IMAP you can access Outlook.com account even if you use it on a browser or app.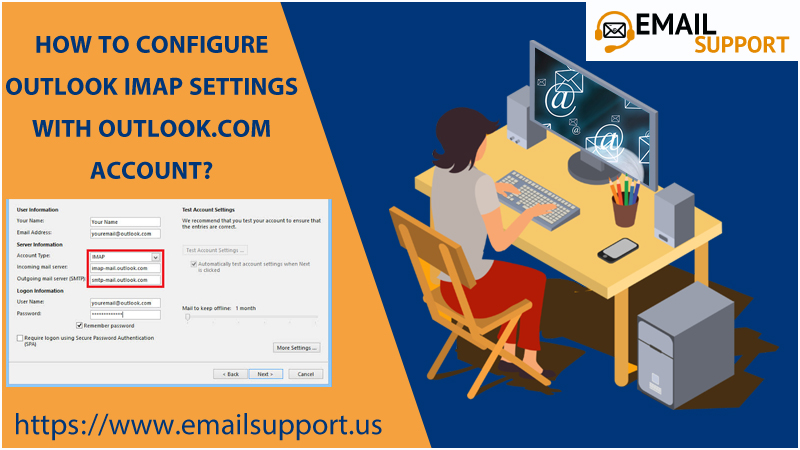 You will get complete guidance on- how to configure outlook IMAP with an outlook.com account. It includes a few steps and changes in Outlook settings that you need to save to apply the changes. Is it sounding a little daunting? Don't worry below we have explained all the information step-by-step below.
Configure Outlook IMAP Settings
To add your account to Outlook, Outlook on the web, Outlook.com, or the Mail and Calendar apps for Windows 10, you need several pieces of information. The information includes account type, the incoming and outgoing server names, and the port and SSL settings.
And if you using a similar email service such as Outlook.com, use the below-given table:
| | | | |
| --- | --- | --- | --- |
| Protocol | Server | Port | Encryption |
| IMAP | imap-mail.outlook.com | 993 | TLS |
| SMTP | smtp-mail.outlook.com | 587 | STARTTLS |
| POP | pop-mail.outlook.com | 995 | TLS |
Follow The Step-by-Step Guide Instructions:
Open your Outlook and click on the File Tab on the upper left corner of the Outlook Window.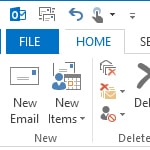 Next, you need to select Manual setup or additional server types.
Click Next to proceed further.
In the Add Account window, under the Choose Service page, you need to choose one option among three.
Tick on Pop or IMAP. Click Next in the next window you will be asked to enter a few details:
Here you have to type your name and email address.

In the Account Type drop-down – select IMAP.
Set Incoming mail server to imap-mail.outlook.com
Set Outgoing mail server (SMTP)to smtp-mail.outlook.com

Fill your Login information: User Name and Password
After filling all the detail you need to click on More Settings.
In the new window tap on Outgoing Server
Tick on My outgoing server (SMTP) requires authentication
After completing this, you need to tap on the Advanced setting option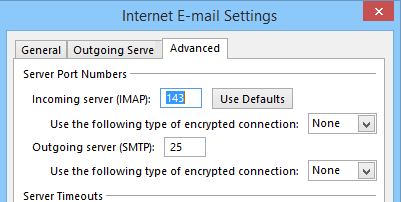 Under Server Port Number you need to fill in information carefully:

In 'Set Incoming server (IMAP)' enter- 993.
In 'Use the following type of encrypted connection' enter – SSL.
In 'Set Outgoing server (SMTP)' enter- 587.
In 'Use the following type of encrypted connection' enter- TLS.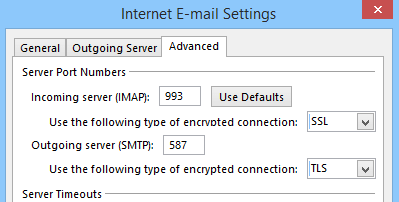 Scroll down and click OK
Click Next and then Add Account window to test the settings.
Now Click Save to secure your changes.
Outlook.com IMAP Connection Errors:
While doing Outlook settings using IMAP, you may encounter an error if you configured your outlook.com account as IMAP in multiple email clients. Hence, to fix the connection in Outlook.com during the process you can try resolving with the help of the below steps.
Navigate to account.live.com/activity and sign in using the email address and password of the account that is affected.
In the Recent Activity tap, you need to locate for the Session Type event. This is a need because it will show you the exact time when you received the connection error. Click on it to expand.
Tick on 'This was me' to let the system clear authorize issues.
Attempt to connect to the account via your IMAP client.
If you want to get more information about- how to use the Recent Activity page, then you can go by- what is the recent activity page?
Conclusion:
Hence, the guide above will make you able to connect configure your Outlook setting using IMAP to access Outlook.com. However you find any issue while doing such, you can take expert help to solve it immediately. While configuring if you face any error other than connection issues, you can take Microsoft outlook experts' help to rectify it.
Frequently Asked Questions (FAQs)
How do I find my Outlook IMAP settings?
It is very easy to find Outlook IMAP settings and then configure it. You can follow the below mentioned simple steps in order to find it in your respective devices.
MAC- First of all, go to Mac's toolbar and click on 'Preferences'. Select the respective account for which you want to see the settings and find 'Incoming server and Outgoing server'. The information in the incoming server is your IMAP settings.
Windows- Open Outlook and click on 'File'. Then drag your cursor to 'Account Settings'. Once you land on the email tab, double click on the specific account and click on server information. You will be able to find the IMAP settings under the incoming mail server.
iPhone- Open your iPhone's settings and click on mail. Select the 'Account' in the next window to display the IMAP settings.
Android Device- Firstly, go to 'Settings' and click on 'Apps'. After that, click on 'Email' and under 'Advanced Settings' click on 'Server Settings' for IMAP.
This is how you can find your Outlook IMAP Settings in no time.
What are the IMAP settings for Outlook.com?
If you want to set up IMAP settings for Outlook.com and have been wondering how to do it then you are at the right place. Firstly, open Outlook and click on 'File'. Then click on 'Add Account' and select 'Manual setup or additional server types' before clicking on Next. Select 'POP or IMAP' and in the next window, enter the following IMAP settings for outlook.com-
Account type: IMAP
Incoming mail server: imap-mail.outlook.com
Outgoing mail server (SMTP): smtp-mail.outlook.com
Username- Your mail id
Password- Your outlook password
Incoming server port- 993
Encrypted connection- SSL
Outgoing server port- 587
Encrypted connection- TLS
Click on 'Ok' once you have filled in the above IMAP settings for Outlook.
How do I change IMAP settings in Outlook?
In order to change IMAP settings in Outlook, click on 'File' and then select 'Account Settings'. Select the email account for which you want to change the settings and click on 'Change'. After that, you will be navigated to a window where you can change a number of things like your name, email id , and server settings. Make the desired changes and you may click on 'Next'. If you want to change advanced settings then instead of clicking on next, click on 'More settings'. You can change other settings like default ports used to send and receive mail, server timeouts and send and deleted items options.
We hope that we were able to help you to change IMAP settings in Outlook.
How do I fix an IMAP problem?
If you are facing some IMAP problem then don't worry as it can be fixed easily. First of all, make sure you keep a recent backup of your mailbox so that even if everything gets wiped off in the process, you will still have all that you need with yourself. Now, if you are facing issues related to synchronization then it might not be because of the way you configured, it might be because of some update or plugin.
Some incompatible updates might cause some concerns such as this one. Due to the IMAP issues affecting Outlook, users fail to download their email messages. The best way to get rid of this IMAP problem is by uninstalling any recent update quickly. You can also try changing the path of the root folder to fix an IMAP problem. Feel free to get in touch with us if you require more assistance.