How to resolve the "Outlook account settings are out of date" error?
Most Windows users use Microsoft Outlook as their mail server. However, it has been noticed that when some users attempted to access their Outlook software, they received the error message. The error message stated that their Outlook account settings are out of date. Before we understand why the error came up, we need to understand Outlook and how it functions.
Why do users use Outlook and how does it functions?
The reason why most of them use Outlook is that it is user-friendly and it boasts a host of features. Other email software fails to compete with it in many ways. 
Also, it allows users to handle several email accounts more effectively. Outlook achieves these capabilities because it synchronizes data with the connected server. then, it displays the most up-to-date information to the users. 
Fixing the error – Outlook account settings are out of date
Although this problem does not prohibit Outlook from functioning, it turns inconvenient to get the same message regularly. 
If you come across the error, again and again, you have two options: fix your account or dismiss it. You may select a Fix account and follow the instructions before attempting any other alternatives. 
1st solution: Double-checking the time and date settings
You need to understand that the time and date present in the taskbar play a vital role. They turn handy to manage different types of window services. Hence, if they are inaccurate, you may experience a variety of problems. Any form of problem in them would directly affect various window services. Owing to this, you may receive errors such as your account settings are out of date in outlook.
There lies a possibility that the time and date may seem accurate, but the error persists. In such a case, you may need to disable internet time. Here's how to go about it. 
To access Settings, press both the Windows and I keys together. 

Select Time & Language. Then, opt for Date & Time. This appears in the drop-down menu. 

Toggle off the Set time automatically button in the right pane. 
The set time automatically is turned off. 
The error "Your Outlook account settings are out of date" can be due to time or date settings. You need to go to the Control Panel's Date and Time section. Select Change settings, and uncheck the Synchronize with an Internet time server option before clicking OK. To save the changes, go to the Internet Time tab.
2nd solution: Outlook Profile Folder Delete 
The information of the Outlook Profile Folder is often damaged, resulting in the message "Outlook account settings are out of date." This issue's fix lies in cleaning out the profile folder. You need to carry out the following to fix the Outlook issue :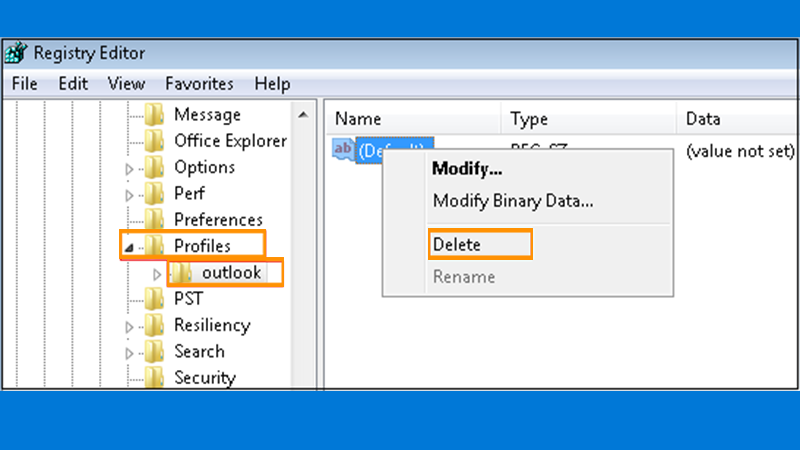 Right-click the Windows icon on your taskbar's far left and choose "File Explorer." You may also launch File Explorer by pressing Win+E on your keyboard. Now, you need to paste a line. Paste '% APPDATA percent MicrosoftProtect' into the address bar. The address bar can be seen at the top. Once done, press Enter. 

This will open the Microsoft Outlook profile folder for you. 

Now, you need to copy and paste your profile folder to a new place. This can be your Desktop or Documents folder. This creates a backup. 

Delete the Protect folder after the backup has been completed. Restart your computer, then open Outlook again.
3rd solution: Windows updation
Many hardware and software problems may usually be resolved by upgrading Windows. As a result, you may try installing the most recent Windows updates to resolve the problem.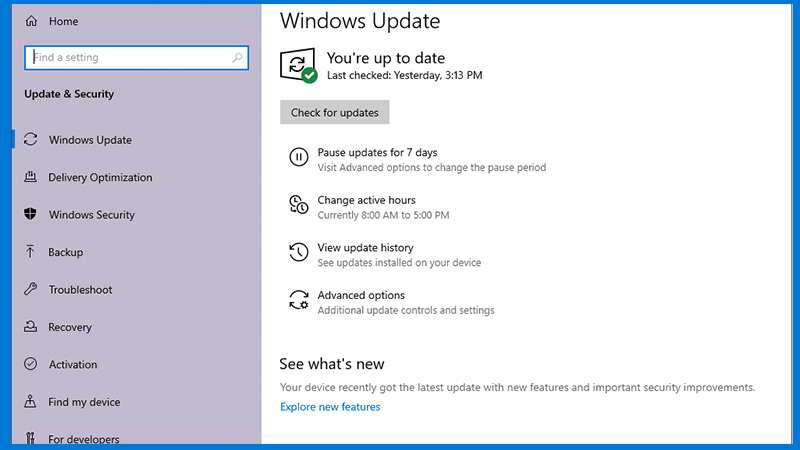 Simply open the Settings app, go to Update & Security, then press Windows Update. Post this, click the Check for Updates icon in the right pane. 
Windows will simply look to download and install any new updates. After that, open Outlook to see whether the problem has been repaired.
4th Solution: Eliminate Annoying Notifications 
This can be a helpful option if you are getting your Outlook account settings are out of date error. This is more like a patch. There is no guarantee that it will remove the issue. But, interestingly, it will prevent the error notice from displaying. This will not affect Outlook's functionality. This is more like a workaround in case you don't have time or don't want to repair the problem. 
To stop receiving notifications from software or service, right-click the option of notification. This can be seen on your taskbar. Go for the alternative "Do not get alerts from this app."
5th Solution: Turn off the PIN code. 
Deactivating the PIN login can help to resolve the problem. To do so, just follow the easy procedures outlined below. 
Navigate to Settings by clicking on the Windows symbol. To find it, see the screen's bottom-left corner.

Proceed to 'Sign-in choices' after clicking on Accounts. 

Go over to the 'Windows Hello Pin' section. 

Next, you will have to opt for the 'Remove Pin' option. For the same, go to the drop-down menu. 

Your Microsoft Account password will be requested. 

Enter your password. Once done, press the OK button.
See the message "your account settings are out of date in outlook" appears again. If yes, move over to the next step.
6th Solution: Local Account for Login 
Sign into Windows using your Microsoft account and try to change your local Windows account. This is done to cross-check the root cause of the problem.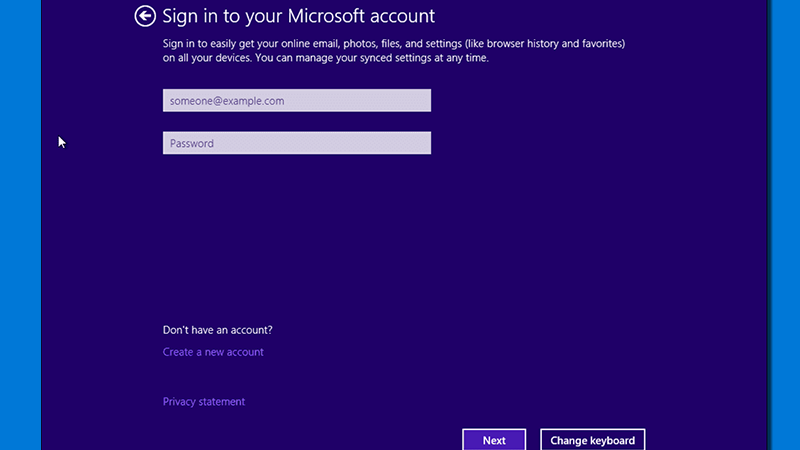 You need to press two keys simultaneously. These are the WIN key and I key. This would open the Windows Settings program. Next, choose Accounts from the drop-down menu. 

Configuring Accounts 

If you're already signed in with your Microsoft account, the link Sign in with a local account will appear. Select it by clicking on it. 

The Shift to a Local Account window will now appear. You may use the Close and back up button to make a backup of your recovery key. Otherwise, go to the bottom of the page and skip this step. 

When prompted for verification of the transfer to a local account, choose Next. 

When asked to put your Microsoft account password, tap the OK button after entering the password. 

You'll be prompted to provide your local account details when your Microsoft identities have been validated. 

That's all there is to it. You will be signed out of your Microsoft account when you confirm the transition by clicking the Sign Out button. After that, Windows will log you in using your local account. 
Conclusion:
Fixing the error "Outlook account settings are out of date" is not difficult. However, you need to troubleshoot to identify the underlying problem. Once identified, you can fix the problem. If you are still facing this error, you can contact our Microsoft Outlook support experts 24×7.