Yahoo Email Not Working? Let's Find Effective Fixes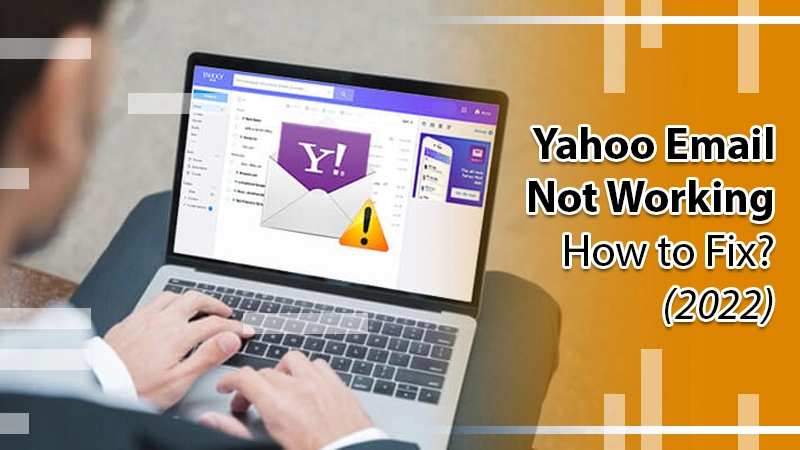 Yahoo Mail is one of the best-performing email services in the world. Still, at many points, users can find themselves faced with various glitches in its working. One of the prevalent complaints from users is Yahoo email not working. It can indeed be a big problem if your email stops working and you aren't able to exchange messages. But at this time, you can try the various fixes in this article. 
Related Post:- How to Block Unwanted Emails on Yahoo
Why Is Yahoo Email Not Working?
Your Yahoo Mail stopped working due to many reasons. The most common ones are as follows. 
A poor internet connection from your service provider. 
The old register number of your Yahoo account is causing problems in its functioning. 
An excessive amount of caches and cookies in your web browser. 
An ad-blocker software is blocking the website from loading. 
Security programs 
Related Post:- How to Create Folders in Yahoo Mail
Troubleshoot Yahoo Email Not Working Problem
You don't have to feel annoyed if your Yahoo mail is not working. Just understand and follow these and see your email work again.
1. Switch Off the Ad-Blocker
It's the first step you should take whenever your Yahoo Mail stops responding. Ad-blocker extensions can conflict with your Yahoo Mail. So, turn off the software for blocking ads and use your email.
2. Inspect Internet Problems
Do you notice your browser loading websites at a snail's pace? If yes, then you'll naturally find your Yahoo Mail not working. You need to fix internet connection issues to see your mail work efficiently. Execute a speed test by going over to a site like http://www.speedtest.net/. 
Apart from this, you can also open different websites and check if they load quickly. 
3. Remove Cache
Often, excessive cache and cookies prevent Yahoo Mail from responding optimally. So, clearing cache and cookies is a simple way to fix this problem. Moreover, when there' are no cookies and caches, you'll find your Yahoo webmail performing better than before.
4. Re-add Yahoo Mail Account
You can also try re-adding your mail account when this problem occurs. Follow these points to do so.
Launch the mail application and tap the 'Settings' icon.
After that, choose 'Manage Account' followed by 'Add Account.'
Pick 'Yahoo' from the service provider's list on this window,
Input your email ID and hit 'Next.'
Give your account password and click 'Sign in.'
Tap 'Agree' followed by 'Done.'
Now access your account and see if it's working.
5. Disable Security Programs Temporarily
In some cases, you'll find Yahoo Mail not responding due to anti-virus or firewall programs. These security programs block features that are important to certain Yahoo pages. So, temporarily disabling these programs will help you resolve the issue. You can go to the help pages of the security software in your system to find instructions on the right way of disabling them. 
After disabling it, see if your Yahoo email works properly. If it does, you might need to disable the security software till the time you work with it.
Final Words
It's easy to fix the Yahoo email not working issue when you know the right techniques. Follow the ones explained in this article to benefit from an optimally working Yahoo email. If you need a quick solution to this problem, don't hesitate in connecting with expert Yahoo support services.