How To Create Folders In Gmail On Desktop and Mobile App?
Google's no-cost webmail service Gmail appears to be simple to use at first, but it has many features and capabilities that are not immediately apparent. For instance, how to create folders in Gmail? How do you get rid of the trash? How to change the Gmail password?
That is why we are here to assist. Our guide below explains how to create a folder in Gmail on your Desktop and mobile application. For more tips on managing your Gmail inbox, you can access our blog page.
How to create folders in Gmail is one of the most often Googled email queries. That is, in fact, technically impossible. Because Gmail does not contain folders. There is no "folder" creation option. What it does have, though, is essentially the same thing: labels.
Here's How To Create Folders In Gmail for Desktop
Gmail, as previously stated, has a labeling system rather than folders. While there are some minor variations between labels and standard folders (for example, the ability to assign one email to several labels), the principle is essentially the same. Labels are used to categorize emails in the same way as folders are.
Labels function similarly to folders in other email providers, so here's how to utilize them to make your communications more manageable.
Log in to Gmail.com on a desktop or laptop computer, as usual, to begin with, the procedure. The settings may be found by pressing the cog in the upper right-hand corner.

Choose "See All Settings" from the given drop-down menu.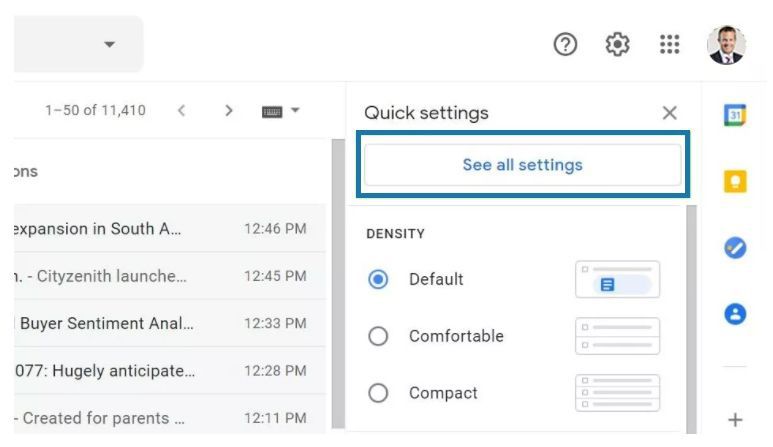 Now, click on the "Labels" tab.
Go to the "Labels" section and select the "Create a New Label" option.
When The "New Label" pop-up appears, name the new label under "Please enter a new label name."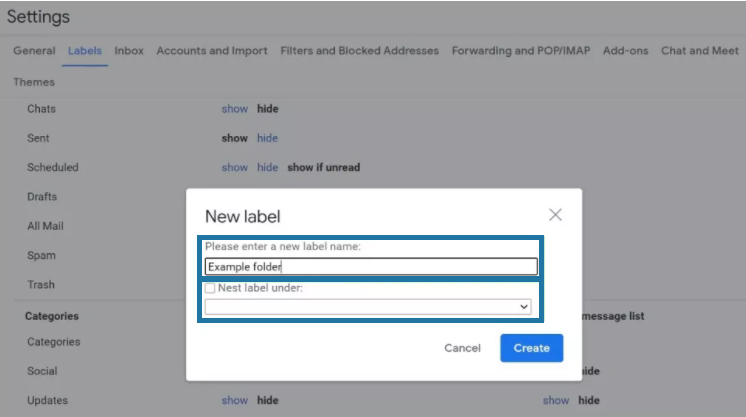 Hit the "Create" button to generate the new label.

Gmail also allows you to nest labels. You can do that, simply by checking the "Nest Label Under" box. Then select the arrow on the right of the text box and choose your parent label. But to do that you should at least have one label already created.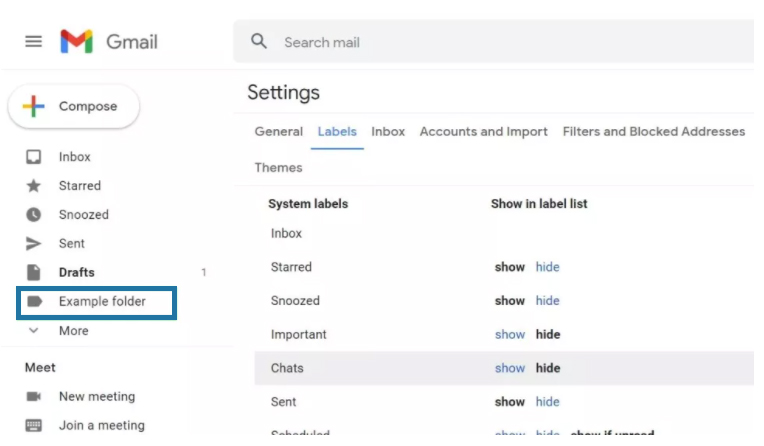 Once the label is created, you will get a notification on your screen about the same.

You can now check your new label on the left-hand pane of your inbox.
Also Read: Gmail Notifications Not Working? Here's How To Fix The Error
How To Create A New Folder in Gmail Mobile App?
You may also use the Gmail app for iPhone, iPad, or Android to create a new label. To do so, go to your mobile device's Gmail app and press the hamburger menu symbol in the top-left corner of the screen.
Follow the steps below to learn how to create folders in Gmail App.
First of all, you need to scroll down to the "Create New" option beneath the "Labels" section and select it.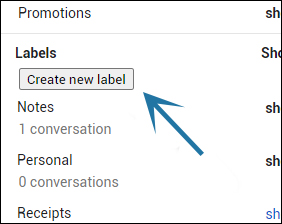 Now enter the name of your new label in the text box. and hit the "Done" option.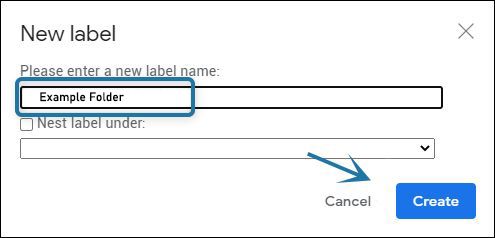 Your label has been created.
Now that you have created the label it's time to add mails to it. This can be done in various ways, however, the easiest one is to just drag and drop. You need to drag the emails from your inbox that you wish to put in that folder to the newly formed label.
Conclusion
We hope after reading our guide, you've learned how to create folders in Gmail whether you are using it on a Desktop or Mobile app. Labeling your emails is only the first step toward improved inbox management, but it's a crucial step. You might be able to attain Inbox Zero with a little housekeeping utilizing Gmail's email management capabilities.
You might want to know about more ways to manage your inbox. For that feel free to reach our blog page or if you are facing any issue with Gmail, you can also contact our Gmail support team directly for a solution. We have a team of experienced technicians who can help you resolve any sort of problem with your Gmail account or application in a couple of minutes.